Leaking Roof? Take Action Quickly
CSR Roofing Will Fix It Fast
Even the best roof sometimes needs a little help to be able to continue protecting a home from the elements. Damage may occur over time, such as when the UV rays from all that wonderful California sunshine cause asphalt shingles to dry up, warp and crack. It can also happen in a split second, in the form of a falling tree or some other unexpected incident. Whatever the cause, getting roof repairs done quickly will minimize damage to your home's interior. That's where we come in.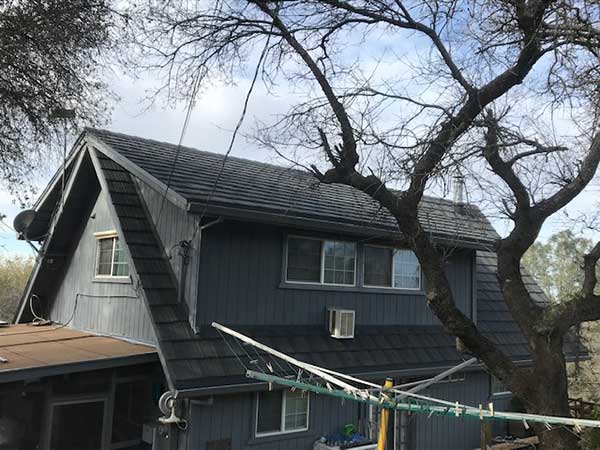 CSR Roofing will take care of that leaking roof by replacing worn or missing shingles, swapping out cracked plywood for new plywood, sealing exposed nails that can spell trouble and doing anything else needed to keep your roof functioning the way it should. What's more, we take great care in:
Working with your schedule to set up a FREE inspection.
Matching replacement shingles and tiles to your existing ones.
Making sure that the repairs we make aren't easily visible from the street.
Water stains in your attic, blistering or peeling paint and dark patches on your roof that may be caused by algae or mold are all indications that you could have a leaking roof. Not sure? Call CSR Roofing for a FREE inspection. By acting quickly, you'll be able to head off more serious problems that leaks can lead to, like rotting wood, erosion and mold contamination.
Honesty & Integrity
These are words our customers have used to describe our way of doing business. At CSR Roofing, we won't try to upsell you on a roof replacement when all you need are repairs. You'll get your questions answered and your concerns addressed.
Contact Us Today!
Call CSR Roofing at (916) 790-8157 or fill out the online form to schedule an inspection. Getting roofing repairs done now can prevent costly damage tomorrow.