When Do You Need a New Roof?
A Professional Roofing Contractor Can Guide You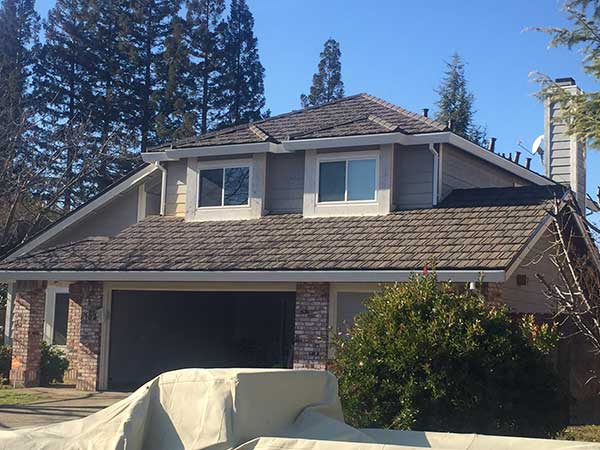 It's not always easy to see damage on a roof. Even if you climb a ladder and take a look for yourself, you may not be able to spot the danger signs that an experienced roofing contractor can detect. A thorough inspection by CSR Roofing will tell you if you need repairs or a roof replacement. Here are some of the things we'll check for:
Shingles that are missing, cracked, curled, torn or warped
Open seams or joints
Sagging
Rotten fascia & eaves
Clogged sources of roof ventilation
Popped or rusted nails or stains around nails
Sagging, detached or clogged gutters
Dark patches indicating biological growth
Leaks or sagging sheathing in the attic
Signs of a critter infestation
Clogged roof ventilation
Damaged flashing
Exposed nails around flashings
If You Do Need a Replacement …
Some kinds of roofing damage are easily repaired. Missing shingles can be replaced. Exposed nails around flashing can be sealed. However, if your roof has come to the end of its useful life and you need a new one, call CSR Roofing to work with a roofing contractor with a reputation for excellence and honesty.
Our crews are skilled at installing both asphalt shingle and metal roofs.
We are a GAF factory-certified Master Elite® Contractor – the top-tier status of roofers trained to install GAF roofing materials.
We are licensed, bonded and insured.
We have more than 20 years of experience installing high-quality, long-lasting roofs for homeowners – and the customer recommendations to show for it.
We highly recommend GAF roofing materials to our customers because they are the best, most advanced shingles on the market and backed by industry-leading warranties. For superior, laboratory-tested water resistance, strength and stain protection, GAF shingles can't be beat.
Contact Us for a Roofing Replacement
Expert craftsmanship and top-quality materials are affordable – with the right roofing contractor. Call us at (916) 790-8157 or fill out the online form to schedule a FREE consultation and estimate.